Goku
Administrator







The Boss[M0n:465]
member is offline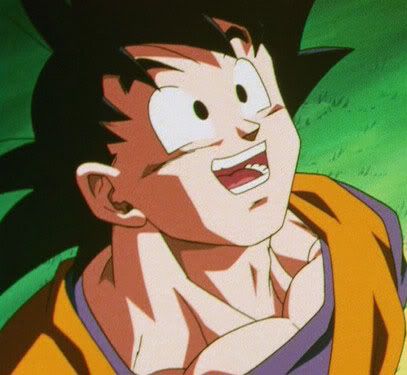 Look Vegeta! People Popcorn





Joined: May 2011
Gender: Male


Posts: 160
Karma: 0
NEWEST STAFF MEMBER
« Thread Started on Jun 6, 2011, 7:35pm »

---

Alright guys, with the site rapidly gaining popularity myself, Nappa, and Shorty all agreed that we've needed an extra pair of hands to help out around here. So...after careful consideration, we have chosen to make Raditz a mod to help out with things. Show him the same respect you would show the rest of the staff, and as is the case with myself, Nappa, and Shorty, his word in decisions is final.

---

"I am the hope of the universe. I am the answer to all living things that cry out for peace. I am protector of the innocent. I am the light in the darkness. I am truth. ALLY TO GOOD!! NIGHTMARE TO YOU!!!